Unitrends VM Backup Essentials (VBE)

Superior VM Backup Priced for SMBs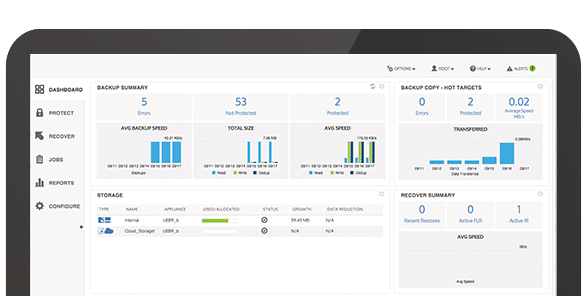 Unitrends Products
Unitrends VM Backup Essentials (VBE)
Test Drive vBE
Full Failover for your selected servers at a low cost
#DRaaS-Standard
Get a Quote!
Cloud for vBE
#Cloud-vBE
Get a Quote!
Overview:
VMware Backup Software Reimagined
vBE annual subscriptions are priced 30% lower than other VM backup offerings on the market. The integrated virtual appliance delivers the lowest total cost of ownership (TCO) as it includes the operating system, security, backup software, WAN acceleration, replication, cloud integration, and archiving. VM Backup Essentials (vBE) protects VMware environments up to 6 sockets.
HAND IN HAND
Deep VMware Integration
Agentless application-aware backups are designed to provide the highest levels of protection for VMware environments with no impact on production environments. Protects up to 6 sockets at a 30% lower cost than competitors.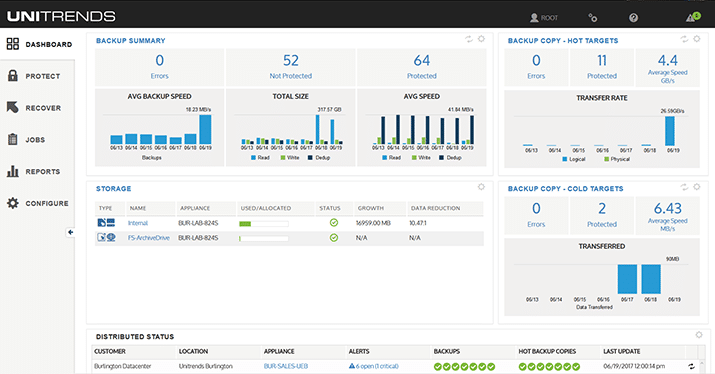 Intuitive User Experience - Reduces administration time through use of a customizable drag-and-drop management control dashboard and advanced features including SLA policy automation. Operations can be completed with 60% fewer clicks than required by competitive alternatives.
WATCHING YOUR BACK
Ransomware Protection
Ransomware threats are evolving faster than security software and IT admins can keep up. But that doesn't mean paying hackers a ransom, or that overburdened IT staff have to work even longer hours—instead, let Unitrends artificial intelligence (AI) watch over your data. Built-in to every backup, predictive analytics automatically monitor data characteristics, flag suspicious files, and alert administrators to threats. Now you can catch ransomware in the act, before the damage is done.
THE BEST "HARDWARE"
Secure, All-in-One Virtual Appliance
Protect your whole environment simply and securely with Unitrends' all-in-one backup software. Simply download, deploy, and quickly start backing up for all of your VMware virtual machines.
ACCESS ANYWHERE
Get Your Data Offsite
Let the cloud be your secondary location. vBE can integrate protection for your VMware workloads in hyperscale clouds such as Google or AWS. Public clouds are fine if you want to manage backups on your own, but Unitrends purpose-built cloud and White-Glove Services can take that responsibility off you completely.
KEEP IT D.R.Y.
Enterprise-Grade Deduplication
Data continues to grow exponentially. That's an issue for backup solutions that don't include deduplication as part of the appliance. All editions of Unitrends VMware Backup Essentials software include enterprise-grade global and inline deduplication. Our fully integrated Adaptive Deduplication™ maximizes retention and performance at scale.
Unitrends Products
Unitrends VM Backup Essentials (VBE)
Test Drive vBE
Full Failover for your selected servers at a low cost
#DRaaS-Standard
Get a Quote!
Cloud for vBE
#Cloud-vBE
Get a Quote!